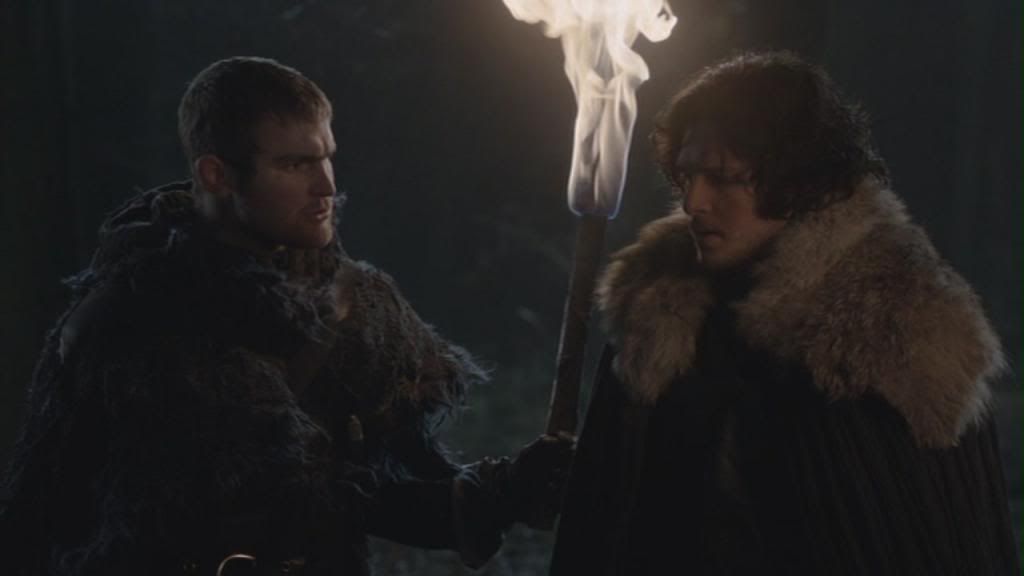 "My place is here…where is yours, boy?"
Synopsis: Jon Snow tries to run away from the Night's Watch and his friends bring him back. He talks with Commander Mormont about priorities and makes a choice about whether he's going to ride south or north.
SPOILER WARNING: This chapter analysis, and all following, will contain spoilers for all Song of Ice and Fire novels and Game of Thrones episodes. Caveat lector.