"You keep it…you're not craven like me."
"So craven you killed an Other."
Synopsis: Retreating from the Battle of the Fist of the First Men, Sam Tarly slays a White Walker with the help of Small Paul and Grenn.
SPOILER WARNING: This chapter analysis, and all following, will contain spoilers for all Song of Ice and Fire novels and Game of Thrones episodes. Caveat lector.
Political Analysis:
I will say without fear of contradiction that Samwell I is one of the best chapters in A Storm of Swords, for a whole host of reasons. Firstly, it's the second half of George RR Martin's masterful jump scare, where he sets up the White Walkers in the Prologue and then lets seventeen chapters all focused on the "game of thrones" go past until he suddenly hits you with a zombie apocalypse nightmare. Second, it's an interesting stylistic experiment where GRRM is exploring the possibilities of using flashbacks to simulate the disorientation and terror of combat (and perhaps of PTSD as well) in what can only be described as "military horror." Third, it's a great example of how to introduce a new POV, for only the third time since AGOT – despite being one of many POV characters in the longest book in the entire series, Sam's voice is so distinctive that you really cannot mistake him for any other narrator.
The Joys of Running Away, or The Agonies of Defeat
Speaking of military horror, Sam I immediately plunges us into a novel scenario in ASOIAF: an army in full retreat after a major defeat. (Technically, one could argue that Tyrion VIII of AGOT might qualify, but that was an army force-marching, after a victory, trying to link up with an allied force before that detachment can be defeated.) While the Night's Watch haven't completely routed, a hurried retreat through winter snows is litte better for the common soldier, and to heighten the drama GRRM has us experience it through the eyes of an unlikely soldier:
Sobbing, Sam took another step. This is the last one, the very last, I can't go on, I can't. But his feet moved again. One and then the other. They took a step, and then another, and he thought, They're not my feet, they're someone else's, someone else is walking, it can't be me.

It would not stop, the snow. The drifts were up past his knees, and a crust covered his lower legs like a pair of white greaves. His steps were dragging, lurching. The heavy pack he carried made him look like some monstrous hunchback. And he was tired, so tired. I can't go on. Mother have mercy, I can't.
One of the running themes of this chapter is the push-pull between unceasing sensory information – cold, pain, exhaustion – and the desire to dissociate in crises. At one and the same time, Sam can't escape his own physicality (more on that in a second) and is already starting to feel outside of his own body at times, which will be crucial in the climax of the chapter. It's reminiscent of Tim O'Brien's The Things They Carried, where young soldiers in Vietnam are intensely aware of both the bulk and weight of the packs they are carrying but also their own psychological burders, and that resemblance will only get stronger as the chapter goes on.
What makes things all the worse is that Sam is clearly not cut out for the soldiering life and knows it all too well:
Every fourth or fifth step he had to reach down and tug up his swordbelt. He had lost the sword on the Fist, but the scabbard still weighed down the belt. He did have two knives; the dragonglass dagger Jon had given him and the steel one he cut his meat with. All that weight dragged heavy, and his belly was so big and round that if he forgot to tug the belt slipped right off and tangled round his ankles, no matter how tight he cinched it. He had tried belting it above his belly once, but then it came almost to his armpits.

If only I was stronger…He wasn't, though, and it was no good wishing. Sam was weak, and fat, so very fat, he could hardly bear his own weight, the mail was much too much for him. It felt as though it was rubbing his shoulders raw, despite the layers of cloth and quilt between the steel and skin. The only thing he could do was cry, and when he cried the tears froze on his cheeks.
Here we have to address the issue of Sam's body issues and in general the way that GRRM writes about fatness. There is a relentlessness and a humiliating tone to the way that Sam's obesity is described in this and other chapters. The way that it's textually linked again and again to Sam's physical and mental "weakness" ("Sam was weak, and fat, so very fat, he could hardly bear his own weight"), the way that Sam trying to cinch his swordbelt above his gut is turned into a comedic vignette; I could see this chapter being very hard to read for some people.
On the one hand, I can see a certain thematic intentionality at work. Sam's attitudes to his weight are absolutely framed as being part of internalized self-hatred from the abuse he suffered at the hands of his father (more on that later), especially the way that Sam ties his crying (a show of emotionality usually associated with femininity) to his weakness to his weight is absolutely Randyll Tarly speaking, such that Sam's self-hatred is as much the antagonist of this chapter as much as the Other. On the other hand, and I hate to go a little ad hominem here, you don't have to be a keen observer of the human condition to suspect that given GRRM's own physique, there is an element of his fixation on fatness as grotesquerie as trying to exorcise some demons onto the page.
Then again, as someone who's struggled with weight issues myself, there is a certain physical reality to being overweight that always made me temper my opinions towards the fat acceptance/body positivity movement. When I was at the height of my weight gain (and I can only talk from my own lived experience here), it was as the result of some very unhealthy behaviors: I was stress-eating (because grad school), I was deliberately seeking out foods that were high in sugar and salt (because when you're stressed out by grad school, you want comfort food), and I was extremely sedendary (again because grad school). More to the point, my weight really did cause physical problems for me when it came to basic things like walking long distances, and I wasn't trying anything as gruelling as a forced march through a subartic climate, so from my own experience, I'd have to say that it would really suck to have to do that while significantly overweight. (Ironically, I'm currently in the best shape I've been in decades, thanks to the PT exercises…)
That being said, however much Sam's weight might make survival more difficult, the fact that he's carrying the dragonglass dagger (more on this later) suggests hidden depths. And again, no matter how Sam feels about his body, he doesn't really have a choice as to whether or not to keep going:
Sobbing, Sam took another step. It felt more like he was falling down than walking, falling endlessly but never hitting the ground, just falling forward and forward. I have to stop, it hurts too much. I'm so cold and tired, I need to sleep, just a little sleep beside a fire, and a bite to eat that isn't frozen.

But if he stopped he died. He knew that. They all knew that, the few who were left. They had been fifty when they fled the Fist, maybe more, but some had wandered off in the snow, a few wounded had bled to death . . . and sometimes Sam heard shouts behind him, from the rear guard, and once an awful scream. When he heard that he had run, twenty yards or thirty, as fast and as far as he could, his half-frozen feet kicking up the snow. He would be running still if his legs were stronger. They are behind us, they are still behind us, they are taking us one by one.
I described this chapter as an exercise in "military horror" because, in addition to all the ordinary horrors of an army in flight – exposure and climate, hunger and exhaustion – we have to add the omnipresent threat of the Army of the Dead lurking just off-screen like the monster in a B-movie. The Night's Watch aren't so much retreating as being hunted, and we can see see the grim toll of the Others' wild hunt (term used very much advisedly) in the use of the past tense in "they had been fifty when they fled the Fist." The subtle presence of the White Walkers adds a razor-sharp edge right under the surface of the seductive threat of the cold – far worse than hypothermia awaits you if you stop and sleep, nor will death end the march.
And yet, this is not the kind of horror movie where a bunch of conveniently-labelled-as-immoral idiots blunder around until they get brutally murdered. Rather, it's the kind of horror movie where (mostly) sympathetic protagonists engage in a series of desperate, jury-rigged defenses that fail due to their enemy being two steps ahead of them; think less Friday the 13th, more John Carpenter's The Thing. Thus, in this moment Jeor Mormont really steps up to the plate. Facing a functionally infinite zombie hoard guided by inhuman intelligences, the Lord Commander improvises again and again to keep his men alive:
Off to the left and right, half-seen through the silent trees, torches turned to vague orange haloes in the falling snow. When he turned his head he could see them, slipping silent through the wood, bobbing up and down and back and forth. The Old Bear's ring of fire, he reminded himself, and woe to him who leaves it. As he walked, it seemed as if he were chasing the torches ahead of him, but they had legs as well, longer and stronger than his, so he could never catch them.

Yesterday he begged for them to let him be one of the torchbearers, even if it meant walking outside of the column with the darkness pressing close. He wanted the fire, dreamed of the fire. If I had the fire, I would not be cold. But someone reminded him that he'd had a torch at the start, but he'd dropped it in the snow and snuffed the fire out. Sam didn't remember dropping any torch, but he supposed it was true. He was too weak to hold his arm up for long. Was it Edd who reminded him about the torch, or Grenn? He couldn't remember that either. Fat and weak and useless, even my wits are freezing now. He took another step.
As we've seen before, fire as a defense against the White Walkers lurks in the collective unconscious, oft forgotten and frequently dismissed as old wives' tales. However, in this case, Jeor Mormont has an unusual advantage: the crucial intelligence garnered from the failed attack on the Lord Commander's Tower. As a result, he knows that fire works to deter at least the wights of the Army of the Dead, and then implements his learning into a perimeter defense that provides some uncertain protection. The problem is, however, that the most common threat of normal retreats is the straggler falling behind and getting separated from the main body of troops, and Mormont's "ring of fire" is a relatively fixed circumference, so that it's very easy for brothers of the Night's Watch to fall out of the zone of protection, especially if they're not particularly cut out for cross-country long-distance running.
Mormont's preparations goes beyond just the torches, however. Even in the midst of a literal horrorshow, logistics remain absolutely vital, because there's no damn point to outrunning the Army of the Dead if you starve or freeze to death or get separated from the group and die for no good reason:
Later, hours later, he stood shivering among the other survivors, half mounted and half afoot. They were miles from the Fist by then, though Sam did not remember how. Dywen had led down five packhorses, heavy laden with food and oil and torches, and three had made it this far. The Old Bear made them redistribute the loads, so the loss of any one horse and its provisions would not be such a catastrophe. He took garrons from the healthy men and gave them to the wounded, organized the walkers, and set torches to guard their flanks and rear.
As we will see echoed later, these logistical considerations raise important questions as to the conflicting values of survival vs. humanitarianism. On the pragmatic side, "the Old Bear made them redistribute the loads," in order to spread out the dwindling resources they have left, so that the loss of one packhorse (or speaking more generally, the loss of one member of the community) doesn't bring down the rest of the group. On the more idealistic side, the Lord Commander deliberately redistributes from the "healthy men" to the "wounded," rather than allowing the weakest to fall behind and die (and be resurrected as recruits for the zombie horde…) and concentrating on getting the strongest back to the Wall.
The Battle at the Fist of the First Men
While Sam's body may be very much focused on the physical privations of the present, his mind is still on the Fist of the First Men. As we've seen before, GRRM likes to vary how he writes battles: he's shown them from the position of a non-participant observer, or a combatant who can't see the whole battle from their own part of the battle, or from the battlements of a castle under siege and at the same time from the ships besieging them. Here, GRRM really gives himself leave to experiment in two directions: first, by exploring the use of fhasbacks (as mentioned at the beginning, and second, by turning Samwell Tarly into the closest thing Westeros has to an embedded war correspondent.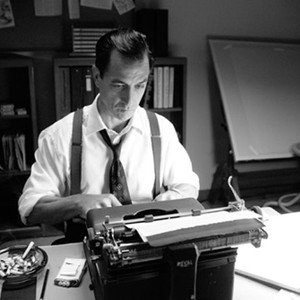 Let's start by exploring the use of flashbacks in Samwell I and how they're linked to PTSD. When you look at the chapter as a whole, GRRM starts out using very few, and short, flashbacks and then "cutting away" to the present, and then gradually speeds up both their number and length, giving you the sense of Sam gradually breaking down:
I won't be the first to die, they can't say I was. Hundreds had died on the Fist, they had died all around him, and more had died after, he'd seen them…

Maslyn screamed for mercy. Why had he suddenly remembered that? It was nothing he wanted to remember. The man had stumbled backward, dropping his sword, pleading, yielding, even yanking off his thick black glove and thrusting it up before him as if it were a gauntlet. He was still shrieking for quarter as the wight lifted him in the air by the throat and near ripped the head off him. The dead have no mercy left in them, and the Others…no, I mustn't think of that, don't think, don't remember, just walk, just walk, just walk.

The bear that had come up the Fist had no hair left on its rotted flesh. He didn't want to think about bears.
I'm quite curious as to whether GRRM has researched the symptoms of Post-Traumatic Stress Disorder, because one of the things the flashbacks do very well is simulate the experience of intrusive, unwanted thoughts and sudden reliving of events, especially since much of what Sam is initially recalling is particularly horrific visuals. Moreover, I think you could argue that the force-march through the snow and the associated physical and mental stress that involves could be seen as a constant source of stress, which is known to trigger PTSD episodes.
Speaking of horrific visuals, GRRM also uses flashbacks almost as a jump scare, first generally teasing the idea of hundreds of casualties, then giving us the image of Maslyn being lifted up by the neck, then the "monster shot" of the undead bear. However, it's not just done for scares, there is thematic resonance here: the theme of duty is shown in the example of Maslyn breaking under the strain, contrasted agains the other theme of the inhuman and unnaturalness of the White Walkers and their wights. It doesn't matter how afraid you are, GRRM is arguing, the undead don't play by human rules of war and you have no choice but to fight.
Moreover, all of this is being used to build tension for the reveal of what happened at the Fist. The episodes come faster and longer until we have an almost unbroken five-page account of the Battle, which somehow maintains all of the tension and drama despite technically happening only in Sam's memories:
I did my duty. No one can say I forswore myself. I'm fat and I'm weak and I'm craven, but I did my duty.

The ravens had been his responsibility. That was why they had brought him along. He hadn't wanted to go, he'd told them so, he'd told them all what a big coward he was. But Maester Aemon was very old and blind besides, so they had to send Sam to tend to the ravens. The Lord Commander had given him his orders when they made their camp on the Fist. "You're no fighter. We both know that, boy. If it happens that we're attacked, don't go trying to prove otherwise, you'll just get in the way. You're to send a message. And don't come running to ask what the letter should say. Write it out yourself, and send one bird to Castle Black and another to the Shadow Tower." The Old Bear pointed a gloved finger right in Sam's face. "I don't care if you're so scared you foul your breeches, and I don't care if a thousand wildlings are coming over the walls howling for your blood, you get those birds off, or I swear I'll hunt you through all seven hells and make you damn sorry that you didn't." And Mormont's own raven had bobbed its head up and down and croaked, "Sorry, sorry, sorry."

Sam was sorry; sorry he hadn't been braver, or stronger, or good with swords, that he hadn't been a better son to his father and a better brother to Dickon and the girls. He was sorry to die too, but better men had died on the Fist, good men and true, not squeaking fat boys like him. At least he would not have the Old Bear hunting him through hell, though. I got the birds off. I did that right, at least. He had written out the messages ahead of time, short messages and simple, telling of an attack on the Fist of the First Men, and then he had tucked them away safe in his parchment pouch, hoping he would never need to send them.

When the horns blew Sam had been sleeping. He thought he was dreaming them at first, but when he opened his eyes snow was falling on the camp and the black brothers were all grabbing bows and spears and running toward the ringwall. Chett was the only one nearby, Maester Aemon's old steward with the face full of boils and the big wen on his neck. Sam had never seen so much fear on a man's face as he saw on Chett's when that third blast came moaning through the trees. "Help me get the birds off," he pleaded, but the other steward had turned and run off, dagger in hand. He has the dogs to care for, Sam remembered. Probably the Lord Commander had given him some orders as well.

His fingers had been so stiff and clumsy in the gloves, and he was shaking from fear and cold, but he found the parchment pouch and dug out the messages he'd written. The ravens were shrieking furiously, and when he opened the Castle Black cage one of them flew right in his face. Two more escaped before Sam could catch one, and when he did it pecked him through his glove, drawing blood. Yet somehow he held on long enough to attach the little roll of parchment. The warhorn had fallen silent by then, but the Fist rang with shouted commands and the clatter of steel. "Fly!" Sam called as he tossed the raven into the air.
There is a lot going on in this first portion of the flashback. First and foremost, there is the repeated theme of duty. Sam remains a loyal Brother of the Night's Watch and successfully completes the mission given to him by Lord Commander, unlike in the show (more on that later). Despite all of Sam's supposed weaknesses and shortcomings, all linked back to his weight, cowardice, and lack of soldiering ability, all of which go right back to his father's abuse, Sam gets the ravens off – indeed, we see Sam's intelligence come to the rescue, because another man might not have had the idea of writing the messages out ahead of time (the key vector for GRRM's war correspondent approach).
Second, we have an interesting meta-approach, as Sam's dutifulness is sharply contrasted with Chett walking away…except that Sam doesn't know that he just barely avoided assassination by the chief mutineer, who would have killed Lord Commander Mormont and most of the leadership of the Great Ranging if the snowfall hadn't scotched his plans. So here we have two men, one loyal and one disloyal, one a "coward" and the other a bully, a rapist, and a murderer, and the coward is the one who stands to his post while the other one runs away.
Third, there's a lot going on here about the importance of knowledge and, as odd as it might seem in a fantasy series, the importance of journalism. Mormont's chief task for Samwell Tarly is to send messages of warning back to the Wall, so that the critical information of what happened to the Great Ranging is not lost. As we'll see later, these messages become vitally important on a granular level, literal packets of information that have to be wrestled out of a cage and which, if lost, potentially deprive the Night's Watch of priceless intelligence, not just about the Great Ranging but also the nature of the enemy.
With the ravens off, we then get a scene of preparation which involves one of the more blatant examples of Chekov's Gun yet used in ASOIAF; yes, now we're going to talk about the dragonglass dagger:
His duty done, he finished dressing with clumsy, frightened fingers, donning his cap and surcoat and hooded cloak and buckling on his swordbelt, buckling it real tight so it wouldn't fall down. Then he found his pack and stuffed all his things inside, spare smallclothes and dry socks, the dragonglass arrowheads and spearhead Jon had given him and the old horn too, his parchments, inks, and quills, the maps he'd been drawing, and a rock-hard garlic sausage he'd been saving since the Wall. He tied it all up and shouldered the pack onto his back. The Lord Commander said I wasn't to rush to the ringwall, he recalled, but he said I shouldn't come running to him either. Sam took a deep breath and realized that he did not know what to do next.
As Sam is preparing for the battle to come, there's a couple interesting layers here. On the one hand, we see the importance of ordinary things – having spare underwear and dry socks and food is more important than a Magical Macguffin when it comes to immediate survival. On the other, it's absolutely true that if Sam hadn't brought the dagger with him, this would be his first and last POV chapter, and that if he hadn't brought the horn, the apocalypse might have happened (although with Euron bearing down on Oldtown, this is still up in the air) although I'll discuss that more when the Other shows up.
Another layer has to deal with the role of an embedded reporter during combat. Sam rightly feels somewhat adrift, neither a front-line fighter nor a backline civilian. Once again, we see the theme of duty at work, as Sam drifts towards the ringwall so that he can be an effective observer of the conflict.
This observer status gives Sam a carefully-circumscribed viewpoint of the battle: he can see how the Night's Watch react, but he can't (yet) see the enemy, as GRRM applies solid horror movie logic to keep them offscreen until the final whammy:
The black brothers stood with swords and spears in hand, watching the snow fall, waiting. Ser Mallador Locke went by on his horse, wearing a snow-speckled helm. Sam stood well back behind the others, looking for Grenn or Dolorous Edd. If I have to die, let me die beside my friends, he remembered thinking. But all the men around him were strangers, Shadow Tower men under the command of the ranger named Blane.

"Here they come," he heard a brother say.

"Notch," said Blane, and twenty black arrows were pulled from as many quivers, and notched to as many bowstrings.

"Gods be good, there's hundreds," a voice said softly.

"Draw," Blane said, and then, "hold." Sam could not see and did not want to see. The men of the Night's Watch stood behind their torches, waiting with arrows pulled back to their ears, as something came up that dark, slippery slope through the snow. "Hold," Blane said again, "hold, hold." And then, "Loose."

The arrows whispered as they flew.

A ragged cheer went up from the men along the ringwall, but it died quickly. "They're not stopping, m'lord," a man said to Blane, and another shouted, "More! Look there, coming from the trees," and yet another said, "Gods ha' mercy, they's crawling. They's almost here, they's on us!"
In each segment, not only do we get a part of the picture of the overall battle – learning about the forces and dispositions of the various sides – but we also get a mini-arc. Here, we learn for example, that the Night's Watch is badly outnumbered (at least in Sam's part of the battlefield but it's likely to be fairly consistent along the ringwall) in the crucial area of archers, with only 20 archers out of 300 men able to whittle down the hundreds of wights attacking the ringwall. This is likely due in no small part to the Night's Watch's long-term problem of inadequate training having neglected the longbow in favor of the knightly sword out of social prejudice, but in the moment it means that the Watch can only bring 6.6% of its force to bear on the enemy before they get into close quarters where zombies have the advantage.
Despite their inadequate training, however, the discipline and morale of the Night's Watch holds – and here's where we see the mini-arc kick in. At the beginning, the question is: will the Watch hold in the face of the enemy? And we see Blane holding his men together by calling the archers back to the almost-instinctual commands to nock, draw, hold, and loose, much like many colonial officers in similarly dire circumstances. The problem is that this isn't a Rorke's Drift, where the outnumbered but technologically superior colonialist triumphs over the much larger native forces, but something more akin to Little Bighorn, where a bunch of colonial soldiers blunder into a situation without knowing what's going on and get themselves surrounded.
Here, the decisive factor is supernatural, not technological: arrows don't work to kill the dead (although based on the crawling and other evidence, it suggests that they at least impede the wights somewhat). Despite the information gleaned in AGOT, the Night's Watch hasn't fully adapted their technology to face their new enemy – habit and tradition are working against them. And seeing the "ragged cheer" fall away into terrified realization is where the battle steps fully into military horror.
But as I said above, this is not the kind of horror movie where idiots run around until they die. As seen in the retreat (a neat bit of chronological reversal there), Lord Commoander Mormont shifts strategies to make use of fire:
"Fire arrows," the Lord Commander roared that night on the Fist, when he appeared suddenly astride his horse, "give them flame." It was then he noticed Sam there quaking. "Tarly! Get out of here! Your place is with the ravens."

"I . . . I . . . I got the messages away."

"Good." On Mormont's shoulder his own raven echoed, "Good, good." The Lord Commander looked huge in fur and mail. Behind his black iron visor, his eyes were fierce. "You're in the way here. Go back to your cages. If I need to send another message, I don't want to have to find you first. See that the birds are ready." He did not wait for a response, but turned his horse and trotted around the ring, shouting, "Fire! Give them fire!"
There is a lot of talk about the best generals in ASOIAF, and I feel that Lord Commander Jeor Mormont is unjustly unmentioned in these discussions: who else could rally an army in the face of the Apocalypse while also taking the time to provide his subordinates with positive reinforcements?  It's also a nice touch that Mormont goes out of his way to find a reason to get Sam off the front lines where he really doesn't belong in a way that doesn't humiliate him (and also nicely sets up the next sequence of the battle, so that the chapter doesn't become monotonous – another thing that the flashback structure helps with).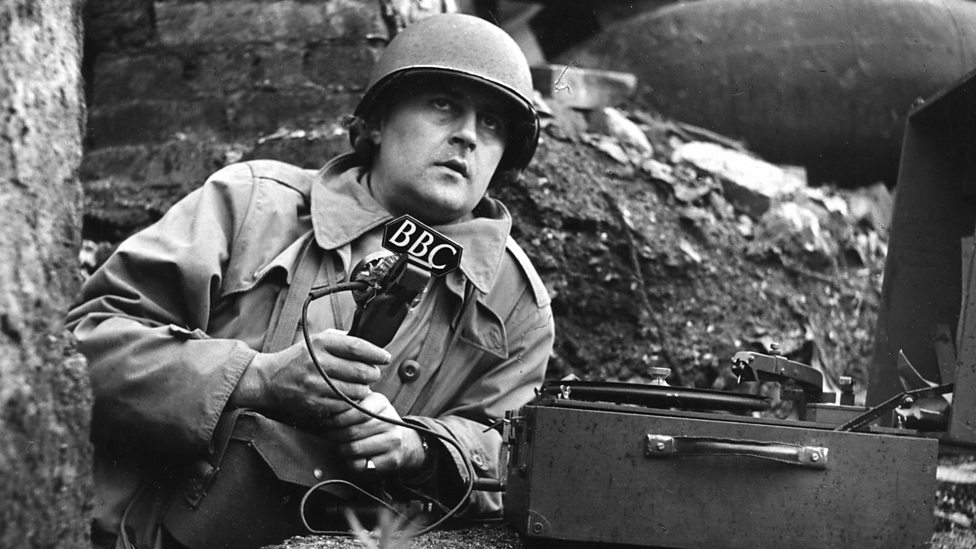 And so we come to the real war correspondent section of the chapter, where GRRM really starts to play with the way that the act of recording a battle turns it into a narrative, chopped up by the length of a message that can be carried on a raven's leg (not that different from telegraph or radio messages, or tweets to be honest). It turns the battle from pure military fiction into an exploration of how the written word – and thus the writer – shapes the our understanding of war:
I should write the message ahead of time, he thought, so we can get the birds away as fast as need be. It took him longer than it should have to light his little fire, to warm the frozen ink. He sat beside it on a rock with quill and parchment, and wrote his messages.

Attacked amidst snow and cold, but we've thrown them back with fire arrows, he wrote, as he heard Thoren Smallwood's voice ring out with a command of, "Notch, draw . . . loose." The flight of arrows made a sound as sweet as a mother's prayer. "Burn, you dead bastards, burn," Dywen sang out, cackling. The brothers cheered and cursed. All safe, he wrote. We remain on the Fist of the First Men. Sam hoped they were better archers than him.
Indeed, Sam spends most of the battle of the Fist as a writer, and so his concerns are properly about trying to write with a quill pen in the subarctic night and other concerns proper to writers – and once again, we see the writer's technique of pre-prepared messages coming up again. And as a writer, he begins to craft his narrative from what he sees and hears (for the most part), taking what he learns from Mormont, from Thoren's hand at the tiller (is Blane dead? Did he break when the arrows didn't work? We never learn) suggesting that the chain of command, discipline, and morale are still holding, and from overhearing his fellow soldiers react to the sight of the wights lighting on fire (which tells us that the tactic is a successful one and should be emulated in the future, which in turn makes Sam's missive absolutely priceless as intelligence for the wars to come).
He put that note aside and found another blank parchment. Still fighting on the Fist, amidst heavy snow, he wrote when someone shouted, "They're still coming." Result uncertain. "Spears," someone said. It might have been Ser Mallador, but Sam could not swear to it. Wights attacked us on the Fist, in snow, he wrote, but we drove them off with fire. He turned his head. Through the drifting snow, all he could see was the huge fire at the center of the camp, with mounted men moving restlessly around it. The reserve, he knew, ready to ride down anything that breached the ringwall. They had armed themselves with torches in place of swords, and were lighting them in the flames.
Here we see Sam constructing a new narrative (both in his mind and on his parchment) – making a hopeful shift from "result uncertain" to a confident "we drove them off with fire" – building from Mormont's intervention and including some new information about the organization of the defenses. Here, we learn that a central bonfire was constructed, partly as a last-ditch redoubt in the hopes that the flames would ward off the undead, and more pratically as a way to ensure that the Night's Watch won't run out of a source of fire to use for their arrows and torches. Moreover, we also learn that Mormont has established a mounted reserve (a common tactic used in defense of infantry squares and fortifications, given their ability to plug holes in the line quickly) and armed them with torches as opposed to conventional weaponry, to back up a line of spearmen at the wall, whose reach would presumably allow them to keep the wights at bay without risk of injury.
As hopeful as all of these developments are, this is still ultimately an exercise in the horror genre – this display of experienced, intelligent soldiering is meant to make the inevitable breakdown of order as the zombie horde breaks through all the more shocking:
Wights all around us, he wrote, when he heard the shouts from the north face. Coming up from north and south at once. Spears and swords don't stop them, only fire. "Loose, loose, loose," a voice screamed in the night, and another shouted, "Bloody huge," and a third voice said, "A giant!" and a fourth insisted, "A bear, a bear!" A horse shrieked and the hounds began to bay, and there was so much shouting that Sam couldn't make out the voices anymore. He wrote faster, note after note. Dead wildlings, and a giant, or maybe a bear, on us, all around. He heard the crash of steel on wood, which could only mean one thing. Wights over the ringwall. Fighting inside the camp. A dozen mounted brothers pounded past him toward the east wall, burning brands streaming flames in each rider's hand. Lord Commander Mormont is meeting them with fire. We've won. We're winning. We're holding our own. We're cutting our way free and retreating for the Wall. We're trapped on the Fist, hard pressed.

One of the Shadow Tower men came staggering out of the darkness to fall at Sam's feet. He crawled within a foot of the fire before he died. Lost, Sam wrote, the battle's lost. We're all lost.
Given the themes we've been exploring, it's fitting that the moment at which the Night's Watch lose the Battle of the Fist of the First Men is also the moment in which Sam loses control over his narrative, sliding from "we've won" to "we're holding our own" to "we're cutting our way free" to "we're trapped" and finally to "we're all lost." But from the parts of the Battle we hear, the critical moment seems to have happened when the Army of the Dead performed a pincer movement (reminiscent of Oliver Cromwell, whose characteristic move in sieges was to make two breaches at either end of a fortification to divide the defenders and increase the chances of a successful foothold). As the Night's Watch was pressed to its limits, the Others sent in a massive bear to break the line of spears and, before allow the wights to make a breakthrough in numbers that even the mobile reserve could not throw back.
Note in all of this how we see the inhuman mind of the Others at work – like aristocrats, they don't risk themselves in the front line; rather, they send in cannon fodder to wear down their opponent and force them to commit their reserve, then they send in a single massive threat (not unlike tank tactics from WWI) to break the enemy line and morale, so that the horde can flood in behind them and take full advantage of the chaos of an unorganized melee. And in all of this is the aloof attitude of a slaver at the head of an army in chains: no Others serve in the front ranks accepting any danger, only the unholy janissaries of other species from whom they've stolen life and free will; and if the ranks of their chattel are thinned in battle, they can replenish them from the fallen soldiers of their enemy, denying the dignity of honorable burial.
And once again, lest anyone come forward with any tinfoil theories about a broken pact or man encroaching on the White Walker's territory: the Others are omnicidal. The key to their victory on the Fist of the First Men was a bear, slaughtered and reanimated to be used as an undead battering ram. Beyond-the-Wall was its natural habitat to which it had as much a right as anything else, and it broke no pacts with any party. But the Others took its size and its strength in order to overmatch what ordinary humans are capable of, the same way they'll probably use fallen giants and even undead dragons if rumors are to be believed. So if you have any doubts that the White Walkers are truly evil, remember the bear.
credit to zippo514
Just as the Night's Watch is beginning to lose the battle, Sam faces a writerly crisis of his own:
He had set the birds free when he'd heard the warhorns sound once more, calling the Watch to horse. Two short blasts and a long one, that was the call to mount up. But there was no reason to mount, unless to abandon the Fist, and that meant the battle was lost. The fear bit him so strong then that it was all Sam could do to open the cages. Only as he watched the last raven flap up into the snowstorm did he realize that he had forgotten to send any of the messages he'd written.

"No," he'd squealed, "oh, no, oh, no." The snow fell and the horns blew; ahooo ahooo ahooooooooooooooooooo, they cried, to horse, to horse, to horse. Sam saw two ravens perched on a rock and ran after them, but the birds flapped off lazily through the swirling snow, in opposite directions. He chased one, his breath puffing out his nose in thick white clouds, stumbled, and found himself ten feet from the ringwall.
The dawning realization that sinks down into you and burns all the way down to the belly – anyone who's ever forgotten to save something important they've written, or had a browser refresh itself before an auto-save can go off, or had a virus corrupt their documents folder can empathize with how Sam's feeling in the moment. In a literal fashion, Sam's lost control of his narrative. What's worse, because Sam only sent off the first message warning that they'd been attacked at the Fist, the Wall won't know about the true strength of the Army of the Dead, they won't know that "spears and swords don't stop them, only fire." All they'll have is the dangerous omen of flocks of trained ravens arriving messageless, mute warnings of the future.
Thus, the Night's Watch's store of knowledge about the Fist is now stored only in Sam's head (and the pouch of messages on his belt) and if anything happens to him in the present, the Night's Watch will walk blindly into the "wars to come." This suddenly recontextualizes everything in the present "tense," because if Sam succumbs to exhaustion, or the cold, or hunger, the stakes are so much higher than the life or death of one man.
Finally, I like the detail of the ravens drawing him back to the ring wall, as if his vanishing muse (plus his nagging sense of duty, can't forget that running theme) is drawing him back to the fighting for a new dose of inspiration. And what he find there is something so horrible that his narrative begins to lose coherence, becoming more impressionistic than classical as he skips around in time:
After that…he remembered the dead coming over the stones with arrows in their faces and through their throats. Some were all in ringmail and some were almost naked…wildings, most of them, but a few wore faded blacks. He remembered one of the Shadow Tower men shoving his spear through a wight's pale soft belly and out his back, and how the thing staggered right up the shaft and reached out his black hands and twisted the brother's head around until blood came out his mouth. That was when his bladder let go the first time, he was almost sure.

He did not remember running, but he must have, because the next he knew he was near the fire half a camp away, with old Ser Ottyn Wythers and some archers. Ser Ottyn was on his knees in the snow, staring at the chaos around them, until a riderless horse came by and kicked him in the face. The archers paid him no mind. They were loosing fire arrows at shadows in the dark. Sam saw one wight hit, saw the flames engulf it, but there were a dozen more behind it, and a huge pale shape that must have been the bear, and soon enough the bowmen had no arrows.
This is the classic moment in a zombie film where the horde breaks through, and all of the sudden our heroes are no longer dealing with a few stragglers held at bay by walls and have to make sudden life-or-death decisions. And as GRRM shows us here in a series of quick vignettes, there is a broad spectrum of heroism and cowardice for Sam to witness and internalize: the nameless Shadow Tower spearmen sticks to his duty but gets brutally murdered, the archers protecting the rally keep firing until they literally run out of arrows (and we get confirmation that fire arrows do work on wights), and poor Ottyn Wythers (a man frequently dismissed as an old coward) completely bluescreens in the face of a threat completely outside of his experience and dies out of pure random chance. Death comes no matter how brave or cowardly you might be, but the choice still matters (for those who live if no one else).
We also get a rare chance to see the Army of the Dead at work and why it is such a potent, end-game-worthy threat, because in addition to having the usual advantage of strength in numbers ("Sam saw one wight hit, saw the flames engulf it, but there were a dozen more behind it") they don't share the zombie's normal cranial weaknesses. We also learn something about the composition of their forces, that "wildings, most of them, but a few wore faded blacks." This backs up what we learn in Jon XII of ADWD, that the White Walkers have been harrying the wildlings for some time, but it does raise an interesting question about how many expeditions that went missing over the years were lost to the Others rath than the wildlings.
Once again, Sam's impressionistic narrative skips ahead in time, as he moves from the Army of the Dead breaking through to the Night's Watch preparing to break out. It's a nice little bit of writerly sleight of hand as he moves from the "call to mount" to Sam on horseback without having to explain how Sam got from Point A to Point B:
And then Sam found himself on a horse. It wasn't his own horse, and he never recalled mounting up either. Maybe it was the horse that had smashed Ser Ottyn's face in. The horns were still blowing, so he kicked the horse and turned him toward the sound.

In the midst of carnage and chaos and blowing snow, he found Dolorous Edd sitting on his garron with a plain black banner on a spear. "Sam," Edd said when he saw him, "would you wake me, please? I am having this terrible nightmare."

More men were mounting up every moment. The warhorns called them back. Ahooo ahooo ahooooooooooooooooooo. "They're over the west wall, m'lord," Thoren Smallwood screamed at the Old Bear, as he fought to control his horse. "I'll send reserves . . ."

"NO!" Mormont had to bellow at the top of his lungs to be heard over the horns. "Call them back, we have to cut our way out." He stood in his stirrups, his black cloak snapping in the wind, the fire shining off his armor. "Spearhead!" he roared. "Form wedge, we ride. Down the south face, then east!"

"My lord, the south slope's crawling with them!"

"The others are too steep," Mormont said. "We have—"
This passage has a lot going on. First, we see the last gasp of the Night's Watch's discipline as the remaining soldiers, rallying around what must be a nearly invisible banner to answer the call of the horns, get ready for one last mission. For now, they will answer the call to mount up and form a spearhead – but how long their nerve will hold is uncertain. As evidence of that straining tension, we see for once Dolorous Edd pushed to the very border of seriousness, because the closest you could come to turning "would you wake me, please? I am having this terrible nightmare" into a joke is to call it bleak Beckettian humor grounded more in existential despair than joy and laughter.
Second, we see the split-second decision that the officers of the Watch have been forced into: they know they only have one opportunity to make a move, as they're down to this last reserve force still under discipline, which they can use either to send in as reinforcements, to retake the west wall in an attempt to hold the Fist, or to attempt a breakout in a daring cavalry charge down the side of a mountain, hoping to use shock and momentum to smash aside the superior numbers of their foe. Thankfully, Mormont is in command, because Thoren's chosen course would almost certainly have led to the Night's Watch being ground down through attrition until every last man died and was raised from the dead to unwillingly serve their ancient foe.
But however much we might criticize Thoren Smallwood for his lack of imagination, he doesn't lack for bravery:
His garron screamed and reared and almost threw him as the bear came staggering through the snow. Sam pissed himself all over again. I didn't think I had any more left inside me. The bear was dead, pale and rotting, its fur and skin all sloughed off and half its right arm burned to bone, yet still it came on. Only its eyes lived. Bright blue, just as Jon said. They shone like frozen stars. Thoren Smallwood charged, his longsword shining all orange and red from the light of the fire. His swing near took the bear's head off. And then the bear took his.
When I talk about existential heroism in ASOIAF, this moment is the exact kind of thing I mean. No one south of the Wall will ever rank Thoren Smallwood among the greatest knights in history, but in the moment of crisis, he doesn't pause or break. Instead, in one of those moments of heroism which go unremembered and unrewarded, he hurls his body into the fray without hesitation. As if to refute the White Walkers' belief that no human could stand against the combination of natural and supernatural might that the undead bear represents, he manages to chop the bear's head off. But as Sam Vimes said, the thing about the human spirit is that it's only human; an undead bear doesn't need a head but Thoren does, and so he dies a lonely death in far north.
But the choice still matters. Thoren's death might not fit the capital H-heroism of the Hero's Journey, where when you win fights you get rewarded with XP and loot or at least progress to the climax of the movie. In ASOIAF, goodness is not automatically rewarded by material success. But it always has a consequence: here, Thoren's decision to chargesaved fifty lives, by preventing the beast from wreckling the fragile spearhead of mounted men. It almost certainly prevented the Wall from falling to Mance Rayder, because without the veterans, Castle Black likely would have fallen to the sneak attack. And, as I'll talk about more in a bit, he may well have saved the whole damn world, if I'm right about Tarly and the Horn.
So thanks to Thoren Smallwood, Samwell Tarly gets to live another day and thus is there for the Last Ride of the Great Ranging:
"RIDE!" the Lord Commander shouted, wheeling.

They were at the gallop by the time they reached the ring. Sam had always been too frightened to jump a horse before, but when the low stone wall loomed up before him he knew he had no choice. He kicked and closed his eyes and whimpered, and the garron took him over, somehow, somehow, the garron took him over. The rider to his right came crashing down in a tangle of steel and leather and screaming horseflesh, and then the wights were swarming over him and the wedge was closing up. They plunged down the hillside at a run, through clutching black hands and burning blue eyes and blowing snow. Horses stumbled and rolled, men were swept from their saddles, torches spun through the air, axes and swords hacked at dead flesh, and Samwell Tarly sobbed, clutching desperately to his horse with a strength he never knew he had.

He was in the middle of the flying spearhead with brothers on either side, and before and behind him as well. A dog ran with them for a ways, bounding down the snowy slope and in and out among the horses, but it could not keep up. The wights stood their ground and were ridden down and trampled underhoof. Even as they fell they clutched at swords and stirrups and the legs of passing horses. Sam saw one claw open a garron's belly with its right hand while it clung to the saddle with its left.

That was his last coherent memory of the Fist of the First Men.
As a fantasy fan but also someone who's read a bit of military history, I really like this low fantasy version of the Ride of the Rohirrim, where you don't get a wizard who knows light spells that make pikes not work against cavalry charges. In this case, horses stumble and fall, men are pulled from their horses, and even dogs get left behind, but the strategy works – underlining that even successful military actions have their human costs. Because that price is paid, wights are "ridden down and trampled underhoof" and the Night's Watch manages to retreat in some semblance of order from the Fist of the First Men.
But to what purpose?
Hitting the Wall or Punching Through It:
And so Sam's traumatic flashback ends, and we find out what the sacrifice of Thoren Smallwood and a hundred and fifty-odd nameless crows comes to: one man trudging through the snow, trying to find some reason to stay alive. Initially, Sam tries to turn to faith to inspire him:
"Mother have mercy," he muttered in a hushed husky voice beneath the frozen mask. "Mother have mercy, Mother have mercy, Mother have mercy." With each prayer he took another step, dragging his legs through the snow. "Mother have mercy, Mother have mercy, Mother have mercy."

His own mother was a thousand leagues south, safe with his sisters and his little brother Dickon in the keep at Horn Hill. She can't hear me, no more than the Mother Above. The Mother was merciful, all the septons agreed, but the Seven had no power beyond the Wall. This was where the old gods ruled, the nameless gods of the trees and the wolves and the snows. "Mercy," he whispered then, to whatever might be listening, old gods or new, or demons too, "oh, mercy, mercy me, mercy me."
A couple things here: first, with GRRM being a lapsed Catholic, I can't help but see the Mother of the Seven in Marian terms when Sam starts thinking "the Seven had no power beyond the Wall." Second, we also have an interesting contradiction between Sam's rejection of the Seven in AGOT, his reflexive turn back to them in his hour of need (again with the lapsed Catholicism), and his thinking that they have no power in this place where the Old Gods and their enemies are all at work. Third, there's an interesting and highly significant (in more than just a Freudian sense) moment where he makes a parallel association between his mother and the Mother as sympathetic but ultimately powerless figures. This last brings us to the main reason why Sam lacks mental fortitude in this moment of crisis:
He was such a coward. Lord Randyll, his father, had always said so, and he had been right. Sam was his heir, but he had never been worthy, so his father had sent him away to the Wall. His little brother Dickon would inherit the Tarly lands and castle, and the greatsword Heartsbane that the lords of Horn Hill had borne so proudly for centuries. He wondered whether Dickon would shed a tear for his brother who died in the snow, somewhere off beyond the edge of the world. Why should he? A coward's not worth weeping over. He had heard his father tell his mother as much, half a hundred times. The Old Bear knew it too.
Here we come to the root of Sam's psychological problems: he's completely internalized the abuse he received at Randyll's hands to the point where he has almost no self-confidence. One could arguably see this as GRRM's dry run at Reek two books early, thinking through the long-term effects of psychological abuse and how one might overcome it. Moreover, as I've suggested above, Randyll linked Sam's cowardice, his body, and his perceived lack of masculinity together, so that in Sam's mind being overweight, being a coward, and being drawn to/reliant on one's mother is all one and the Sam.
All of this floating around in Sam's mind means that when he falls down, he can't find the strength in himself to stand up again:
This is the end, he thought. Now that he had fallen he could not seem to find the strength to rise again. He groped for a tree branch and clutched it tight, trying to pull himself back to his feet, but his stiff legs would not support him. The mail was too heavy, and he was too fat besides, and too weak, and too tired.

"Back on your feet, Piggy," someone growled as he went past, but Sam paid him no mind. I'll just lie down in the snow and close my eyes. It wouldn't be so bad, dying here. He couldn't possibly be any colder, and after a little while he wouldn't be able to feel the ache in his lower back or the terrible pain in his shoulders, no more than he could feel his feet.
And this is where that theme of survival vs. humanitarianism rises its head again. Sam clearly can't find the will to live on his own, and now the question becomes for the rest of the group whether to preserve themselves or extend the hand of friendship. Chett, who miraculously survived the Fist (and can there be any better proof for the essential amorality of warfare that a Thoren Smallwood perishes while a Chett lives?), surprisingly tells Sam to keep trying to live, but isn't about to invest any of his own energy in keeping Sam alive. Thankfully for our protagonist, he's still got some friends in the Night's Watch:
"Get up." Grenn's voice, harsh and husky. He loomed over Sam, his blacks crusty with snow. "There's no resting, the Old Bear said. You'll die."

"Grenn." He smiled. "No, truly, I'm good here. You just go on. I'll catch you after I've rested a bit longer."

"You won't." Grenn's thick brown beard was frozen all around his mouth. It made him look like some old man. "You'll freeze, or the Others will get you. Sam, get up!"

…A tall brother with a torch stopped beside them, and for a wonderful moment Sam felt the warmth on his face. "Leave him," the man said to Grenn. "If they can't walk, they're done. Save your strength for yourself, Grenn."

"He'll get up," Grenn replied. "He only needs a hand."

The man moved on, taking the blessed warmth with him. Grenn tried to pull Sam to his feet. "That hurts," he complained. "Stop it. Grenn, you're hurting my arm. Stop it."

"You're too bloody heavy." Grenn jammed his hands into Sam's armpits, gave a grunt, and hauled him upright. But the moment he let go, the fat boy sat back down in the snow. Grenn kicked him, a solid thump that cracked the crust of snow around his boot and sent it flying everywhere. "Get up!" He kicked him again. "Get up and walk. You have to walk."
Grenn is directly faced with the choice – posed by the nameless torch-wielder – of saving his strength for himself versus saving his friend. As we'll see throughout Sam's narratve in ASOS, this is a choice that the Night's Watch, from the rank-and-file to the top leadership, will have to confront again and again as they make their Napoleonic march back to the Wall. And despite peer pressure, Grenn makes the altruistic choice without even thinking about it.
Reminding Sam that "if he stopped he died" from earlier in the chapter, Grenn repeatedly invests both physical and mental energy into trying to encourage Sam to get back up, even when Sam's quasi-suicidal exhaustion makes it look like throwing good money after bad. So yes, sometimes true friendship means having to kick a friend's ass until they stop self-harming behavior and embrace a will to live.
The Redemption of Small Paul
Speaking of true friendship, this is where Small Paul steps up to the plate and earns his place as one of my favorite minor characters. Previously seen as a dim stooge of the villainous Chett, here Small Paul shows himself as a profoundly empathetic and caring person:
"If you take the torch, I can take the fat boy."

Suddenly he was jerked up into the cold air, away from his sweet soft snow; he was floating. There was an arm under his knees, and another one under his back. Sam raised his head and blinked. A face loomed close, a broad brutal face with a flat nose and small dark eyes and a thicket of coarse brown beard. He had seen the face before, but it took him a moment to remember. Paul. Small Paul. Melting ice ran down into his eyes from the heat of the torch. "Can you carry him?" he heard Grenn ask.

"I carried a calf once was heavier than him. I carried him down to his mother so he could get a drink of milk."

…Small Paul frowned. "Chett said I could have the Old Bear's raven, the one that talks. I saved food for it and everything." He shook his head. "I forgot, though. I left the food where I hid it." He plodded onward, pale white breath coming from his mouth with every step, then suddenly said, "Could I have one of your ravens? Just the one. I'd never let Lark eat it."
Here is where Paul makes the transformation from anti-George to full George, as his inherent compassion for animals transfers over to Sam, who is equally as innocent and helpless as the proverbial calf. Now, there is a slightly self-interested (only in the sense that children tend to be self-interested) motive for helping out Sam: Paul sees Sam as his source for the raven pet he's been wanting, although he keeps helping Sam even when he says that he can't give him a raven. (Interestingly, an exhausted Sam misses what could be rather pertinent clues to uncovering the mutiny if he had asked why Chett was saying he could have Jeor Mormont's raven, and what that has to do with Lark the Sisterman.)
All of these themes of individual survival vs. friendship, the necessity of being one's brother's (Brother's?) keeper, and the essential goodness of one Small Paul come together here:
They were lagging now as well, he saw. He remembered Pyp saying once how Small Paul was the strongest man in the Watch. He must be, to carry me. Yet even so, the snow was growing deeper, the ground more treacherous, and Paul's strides had begun to shorten. More horsemen passed, wounded men who looked at Sam with dull incurious eyes. Some torch bearers went by as well. "You're falling behind," one told them. The next agreed. "No one's like to wait for you, Paul. Leave the pig for the dead men."

"He promised I could have a bird," Small Paul said, even though Sam hadn't, not truly.

"Bloody fool," the torch man said. Then he was gone.

It was a while after when Grenn stopped suddenly. "We're alone," he said in a hoarse voice. "I can't see the other torches. Was that the rear guard?"

Small Paul had no answer for him. The big man gave a grunt and sank to his knees. His arms trembled as he lay Sam gently in the snow. "I can't carry you no more. I would, but I can't." He shivered violently.
GRRM carefully ups the tension by moving the torch-bearers onwards and having this little trio begin to lag behind, and sharpens the contradictions between his themes by having the torch-bearers who are supposed to represent safety and care for one's fellows be the ones to tell Small Paul to abandon Sam to his almost certain death. And Grenn and Small Paul, to their credit, do what no one else in the Night's Watch is willing to do and stick by their friend to the very dregs of endurance. Small Paul himself is a figure at once pitiable and intensely heroic in a non-violent way found rarely else, a gentle giant brought to the limits of strength and endurance.
And what can one say about a man who gives his all for his brother man?
The White Walker Cometh
And just to show that GRRM knows his horror tropes down to a T, he chooses this exact moment of utter hopelessness and exhaustion to have the White Walker appear in all its inhuman splendor:
Sam felt a moment's relief, until he saw the horse. Hoarfrost covered it like a sheen of frozen sweat, and a nest of stiff black entrails dragged from its open belly. On its back was a rider pale as ice. Sam made a whimpery sound deep in his throat. He was so scared he might have pissed himself all over again, but the cold was in him, a cold so savage that his bladder felt frozen solid. The Other slid gracefully from the saddle to stand upon the snow. Sword-slim it was, and milky white. Its armor rippled and shifted as it moved, and its feet did not break the crust of the new-fallen snow.
I'm going to take this moment to advance a theory of mine: I don't think this is a Random Encounter or the hand of GRRM fate putting the Other in their path in order to make Sam the Slayer. Rather, I think the White Walker is here because it (and indeed, the whole Army of the Dead) has been tracking the Horn of Winter specifically, and Sam's the one who's got it. Moreover, if you'll indulge me (and you have to because I'm the one writing this) I'd like to build on my theory about Benjen and the Horn. We know (from Jon IV when I'll cover it) that Mance Rayder was digging up graves in the Frostfangs looking for the Horn of Winter; I believe that the reason he couldn't find it is because Benjen pulled an Indiana Jones and gazumped the real Horn out from under him, and then cached the Horn on the Fist, hoping that the Night's Watch would find it first.
But what if the White Walkers, who were clearly awake and active by this point, were also looking for the Horn as a way to bring the Wall down and allow them passage? We know that Mance and co. were very aware that the Army of the Dead are operating in their area – hence Ygritte's warnings about burning the dead, hence Mance's counter-measures on the march. So if the White Walkers were following the Horn, that would also explain why they (mostly) ignored an army of a hundred thousand wildlings to chase down an army of 300 Night's Watchmen – the Horn was at the Fist, not the Frostfangs.
Since this is the first time that we have seen a White Walker since the Prologue where the courage and skill of the Night's Watch was put to the test, this scene can't help but take on the air of a make-up test. And once again, it is the common soldier of the Night's Watch, men with no last names and no Houses, who pass with flying colors:
Small Paul unslung the long-hafted axe strapped across his back. "Why'd you hurt that horse? That was Mawney's horse."

"Get away!" Grenn took a step, thrusting the torch out before him. "Away, or you burn." He poked at it with the flames.
Faced with a literal nightmare, a prehistoric enemy remembered only in the collective subconscious of humanity, Grenn son of no one goes charging in armed only with a torch. Not far behind him, Small Paul decides to fight for no other reason than he thinks this ice demon hurt an animal. But because existential heroism isn't about winning or getting rewarded, it's not enough to win this fight:
The Other's sword gleamed with a faint blue glow. It moved toward Grenn, lightning quick, slashing. When the ice blue blade brushed the flames, a screech stabbed Sam's ears sharp as a needle. The head of the torch tumbled sideways to vanish beneath a deep drift of snow, the fire snuffed out at once. And all Grenn held was a short wooden stick. He flung it at the Other, cursing, as Small Paul charged in with his axe…

The wights had been slow clumsy things, but the Other was light as snow on the wind. It slid away from Paul's axe, armor rippling, and its crystal sword twisted and spun and slipped between the iron rings of Paul's mail, through leather and wool and bone and flesh. It came out his back with a hissssssssssss and Sam heard Paul say, "Oh," as he lost the axe. Impaled, his blood smoking around the sword, the big man tried to reach his killer with his hands and almost had before he fell. The weight of him tore the strange pale sword from the Other's grip.
One of the things that I really dislike about the art direction on Game of Thrones is that when they decided to go with a full shot of the White Walkers in the finale of Season 2 is that they went with these strange puckered faces which they then largely stuck with for reasons of continuity. Because White Walkers should be beautiful and graceful and inhuman, as the fae should be. (Yet further evidence of GRRM's running theme that beauty≠ goodness.) It is precisely that inhuman grace that undoes the work of Grenn and Small Paul: fire doesn't work, if your enemy is fast and accurate enough to cut through a torch being swung at them (although I'm curious as hell as to what that "screech" is when the sword connects with the torch – any theories?), and conventional weapons don't work when your enemy can literally dance around them.
Dance is the right word, because you get the sense that, as in the AGOT Prologue, this White Walker is dancing around these lesser beings, treating it all as a game…and kills Small Paul almost effortlesslessly. Small Paul isn't a big enough character to get a big death scene  (he's setup for Sam, in the end) but that "oh" where he suddenly realizes his own mortality for possibly the first time breaks me every single time. And yet, because pride goeth before a fall even for the Unseelie Fae, in dying Small Paul yanks the sword out of the White Walker's hands and saves Sam's life once again.
And then Sam kills a White Walker – the first, and only so far in the books, time that has ever happened in the series. But how it happens is arguably more important than the event's taking place. To begin with, we need to talk about Sam's mens rea:
Do it now. Stop crying and fight, you baby. Fight, craven. It was his father he heard, it was Alliser Thorne, it was his brother Dickon and the boy Rast. Craven, craven, craven. He giggled hysterically, wondering if they would make a wight of him, a huge fat white wight always tripping over its own dead feet. Do it, Sam. Was that Jon, now? Jon was dead. You can do it, you can, just do it. And then he was stumbling forward, falling more than running, really, closing his eyes and shoving the dagger blindly out before him with both hands. He heard a crack, like the sound ice makes when it breaks beneath a man's foot, and then a screech so shrill and sharp that he went staggering backward with his hands over his muffled ears, and fell hard on his arse.
This is one hell of a passage, and needs some close reading. As discussed (way) above, at first Sam's mind is absolutely dominated by his internalized self-hatred, to the point where he is pretty clearly dissassociating in the process of a mental breakdown. Along the way, he takes a virtual tour of his abusers, from his father, to the drill sergeant who arguably tried to murder him, to the brother who repeated what his father had taught him, to the rank-and-filers who just go to show that suffering breeds no inherent virtue, and at each step his mind constricts into the box they made for him.
And yet somehow, somehow he manages to find self-confidence in the memories of his friend, who accomplishes through positive reinforcement what no amount of threats and insults could. And that's why it doesn't matter that he kept his eyes shut and took a stab in the dark, because you could just as easily call it a leap of faith. And that's why ultimately Sam deserves to be called the Slayer, because to extend an earlier point, being an existential hero isn't about mighty thews or grinding levels, it's about making the choice to do the right thing no matter the consequences.
Thus, the White Walker dies, and its death is something out of a movie, like the Wicked Witch doused by a pail of water or Nosferatu being exposed to sunlight:
When he opened his eyes the Other's armor was running down its legs in rivulets as pale blue blood hissed and steamed around the black dragonglass dagger in its throat. It reached down with two bone-white hands to pull out the knife, but where its fingers touched the obsidian they smoked.

Sam rolled onto his side, eyes wide as the Other shrank and puddled, dissolving away. In twenty heartbeats its flesh was gone, swirling away in a fine white mist. Beneath were bones like milkglass, pale and shiny, and they were melting too. Finally only the dragonglass dagger remained, wreathed in steam as if it were alive and sweating. Grenn bent to scoop it up and flung it down again at once. "Mother, that's cold." 

"Obsidian." Sam struggled to his knees. "Dragonglass, they call it. Dragonglass. Dragon glass." He giggled, and cried, and doubled over to heave his courage out onto the snow.
And so at the end of a very long chapter, GRRM gives us a vital clue for the rest of the series: White Walkers are not invulnerable, they can be slain by weapons made of dragonglass, which is as close to Cold Iron as you can get while still being difficult enough to set up the quest down the road. And finally, hiding it in a damn bit of punctuation spoken by a man climbing his way back to sanity, GRRM reveals what makes it and where it can be found.
Historical Analysis:
In previous discussions of the Great Ranging, I've discussed a number of different historical parallels: I've talked about the Teutonic Knights, their fashion sense, and their mission creep; I've talked about the "lost" Ninth Legion and the difference between the drama of myth and the far more boring reality of history. But in this essay, I want to talk about some more recent history: the retreat from Afghanistan. Not the Russian retreat from Afghanistan in February 1989, but rather the British retreat from Afghanistan in 1842.
The real-world term the "Great Game" I began describing in my Politics of the Seven Kingdom series was originally coined to describe an extended geopolitical conflict (real or imagined) between the British Empire and the Russian Empire that supposedly began in 1830 when the British began to fear that Russia would begin to drive south from its holdings in Central Asia and threaten the British hold on India, and ended in 1895 when the British and Russians finally agreed on their mutual spheres of influence along the Russo-Afghani border. Incidentally, if you want a great book on this history, I can recommend The Great Game by Peter Hopkirk.
As part of an early phase of that conflict, the British decided to back a coup against Dost Mohammed Barakzai in favor of Shuja Shah, who the British intended to use as a puppet emir who would support British interests and oppose Russian ones. In this, they were remarkably successful, losing only 200 out of 20,000 men in the taking of the fotress of Ghazni. However, British occupation urned out to be wildly unpopular – Dost Mohammed had been effective and popular, whereas Shujua Shah was seen as a terrible combination of cruel and weak (somewhat reminiscent of Joffrey), and Dost Mohammed's son Wazir Akbar Khan waged an effective guerilla war from the tribal areas where Kabul's influnece was weak.
What happened next was the acme of British imperial incompetence. First, the British government in India decided to stop bribing the various tribal chieftans (including the ones controlling the main Khyber Pass between Afghanistan and India) in order to save money, and when officers in the occupying army complained that this was insane, responded with racist comments to the effect that chaos was "the usual state of Aghan society." Second, the British commander who had captured Afghanistan with such light casualties was replaced by Sir William Elphinstone, a highly-decorated aristocrat getting up there in years and was described by one contemporary as "the most incompetent soldier who ever became general."
And in this atmosphere, Akhbar Khan issued a call for the people of Afghanistan to rise up and overthrow their luxury-loving (the British army of 20,000 was accompanied by 38,000 camp followers including everything from the soldiers' families to cooks, barbers, and tailors), high-handed, and nakedly racist imperial overlords. The people of Kabul rose and stormed the house of Sir Alexander Burnes, a political officer attached to the embassy, and murdered him and his staff (which is kind of ironic, considering that Burnes had opposed the idea of the coup in the first place and had wanted the British to support Dost Mohemmed, avoiding the conflict entirely). Sir Elphinstone did nothing, and so Afghanis stormed a British supply fort, giving them the guns and ammunition to shell the British cantonments in the city. When Macnaughten (Burnes' superior and the man who had come up with the idea for the coup) tried to arrange a peaceful withdrawal without waiting for his cavalry escort, he was killed and his body dragged through the streets of Kabul. (Just to show that it's not always irony at work…)
At this point, Elphinstone…continued to do nothing, even as his officers did the polite British equivalent of screaming at him very loudly. Instead, Elphinstone sought a diplomatic deal with the newly-installed Akbar Khan, and agreed to a deal in which the British would be allowed to safely withdraw from Kabul (in January, over the Hindu Kush) if they gave up all of their gunpowder reserves, their cannon, and most of their newest muskets. According to Afghanistani sources, Akbar Khan had made his proposal assuming that the British would try to negotiate him down, and was stunned when Elphinstone agreed.
The moment the British army left the city, they found that there was no escort, there was no food or firewood for their journey, and that they were being attacked by literally everyone…including the Afghani tribes who the British had abruptly stopped paying. What followed was a cascade of disasters that, if you had written them in a screenplay, would have been rejected by the studio heads as lacking in drama: sniped out from all directions, the British army moved at a crawl because in addition to bringing along their camp followers, they had even brought along the officer's baggage including furniture; even after repeated betrayals, the British kept on agreeing to truces that involved more and more hostages being handed over. In three days, the column had moved only 25 miles, and 3,000 people had died, between the fighting or the freezing cold or suicide. At this point, Sir Elphinstone (who was clearly in the middle of his own mental breakdown) ceased to give any orders at all or respond to any verbal inquiries of any kind.
By the fifth day of march, this caravan that had once been 16,000 strong, was now down to 200 men. And still Sir Elphinstone agreed to a final parlay where he and his second-in-command were taken captive. Both the living and the dead would no doubt have wished this had happened back in Kabul. The remaining 200 people made a run for the border at night, but got caught just short of the Indian border. Only one man, William Brydon, an assistant surgeon, made it through (as depicted in the painting above).
So as bad as the retreat from the Fist was and will continue to be, Sam and his friends should thank their lucky stars that it was Jeor Mormont and not William Elphinstone leading them.
What If?
This has been a very long essay, so I don't want to go too long here. I basically see two consequential hypotheticals from this chapter:
Sam dies? Consider this one to include all eventualities in which Samwell Tarly snuffs it, including the entirety of the force being wiped out to him personally being killed in the retreat. I believe, based on my understanding of what the White Walker's Plan A was, that if this had happened at any point, the Wall would have come down at the end of this book before Stannis could arrive or Dany and her dragons and before Jon Snow or Bran were ready for their destinies, and the world would be doomed.
No ravens sent? This is a slightly different hypothetical, because this entire could happen as in OTL but with the distinction that here Sam fails to do his job. And thus, rather than Bowen Marsh sending his ravens south to warn of the attack on the Fist, the Great Ranging vanishes without a trace. And the resulting delay in any warning being sent home means that Stannis does not arrive in time to save the Wall and the Night's Watch. Which probably means that Mance wins at Castle Black and the wildlings pour through the Wall to be met by the Boltons with open arms, and so it goes…
Book vs. Show:
It is hard to maintain a sense of perspective about this scene, because it's easy to forget that at the beginning of Season 3 of HBO's Game of Thrones, it hadn't yet achieved such heights of popularity that it could command the massive budgets of recent seasons. (One of my meta-what ifs? is what HBO's Game of Thrones would have looked like in its first few seasons if they had had a budget of $10 million an episode instead of $5 million per episode.) But even at the time, I knew that the Fist, which was heavily teased in the final scene of Season 2, couldn't be adapted in full. Too expensive, too early in the season.
However, I had high hopes for what they could do with jagged, chaotic flashbacks contrasting the night-time battle against the hurried retreat south. And what we got instead was Sam running into a snowblower and getting saved from a single wight by Ghost (who wasn't even supposed to be there, /clerksvoice). Hardly the most promising start, but then things got even worse when they decided to have Sam fail in his "one job" thanks to the strange decision to put him in (spurious) jeopardy in the previous season. If the point was to have Sam's heroism later on stand out more sharply, it didn't really work. Incompetence has never been Sam's flaw to overcome; it's his lack of confidence.
What I like less is what they do with the second half of this chapter. Instead of being a poignant meditation on the incredible lengths that ordinary soldiers will go for their comrades, the showrunners shifted this scene to after Craster's Keep so that Sam could save Gilly from a White Walker, which not only fits into a whole host of damsel in distress tropes (honestly, was there ever a time when Sam and Gilly's relationship wasn't one of the worst written on the show?) but also misses the point entirely because no one from the Night's Watch is there to see Sam do it, and so none of them believe him.
No wonder Benioff and Weiss don't believe in themes, they're clearly under some sort of curse that renders them invisible.