Well, Season 7 is done and dusted. And as we close the books on the penultimate season of the show, I have to wonder "maybe it really is cocks all the way down?"
Overall:
For the past couple of seasons, I've been saying that HBO's Game of Thrones has matchless spectacle but has some of the worst writing in the business, either on a plot level or a dialogue level. And this episode really brought that home. They gave this episode a full hour and twenty minutes, and did not take advantage of that in the least. Not only were scenes overly long and repetitive, often involving characters explaining their characters and motivations to one another (and sometimes characters explaining other characters' characters to other characters!) but there were overly slow transitions (that walk to the dragonpit had some nice character beats, but man did it take forever), and yet…at every turn the writers had crucial convesations, plans, and character choices happen off screen.
Why not use that extra run time to show us the important parts of the story, to actually show the characters making the important choices and earning their victories, as poorquentyn would say? While I don't like to argue ad hominem, part of me wonders whether the writers know they aren't as clever as the characters they're describing, so have things happen off-screen so they don't have to write that dialogue?
So yeah, I'm bgoing to watch Season 8 just to see off the show, but I think in the end it'll be remembered as a fatally flawed experiment, a show that gave us four pretty good seasons (even though they had some flaws) and four pretty damn bad seasons (even though they had some good points).
King's Landing (Up to the Dragonpit):
The initial sequence of the armies squaring up outside the city is nice – although King's Landing does not have a million people and the North has 3-4 million people; did they not hire anyone to replace Bryan Cogman as lore bible-keeper? – and I actually thought it was quite funny how the scene of everyone walking to the Dragonpit was staged almost like a musical, where the cast gradually comes together until everyone's on the chorus line belting their lungs out. Also, the reunions were generally moving, as you felt like a lot of these actors were genuinely fond of the people who they won't be working with after next year.
I'll also give the writers credit, they're pretty good at building up tension, what with the dueling power moves of Cersei and her all-in-black team (seriously, are they all in Taylor Swift's Girl Squad?) arriving after everyone  and then Dany's arriving on the dragons. Although the two not three dragons thing was thuddingly obvious and you really have to wonder why it never came up in any of what was clearly some rather elaborate planning and choreography.
Also, something that I noticed – they're really giving the Hound a LOT of screentime, and very much setting up Cleganebowl for next season.
King's Landing (the Dragonpit):
Here's where the episode started to take a turn for me. On the one hand, the horror movie jump scare of the wight was quite effective. On the other hand…
Euron's whole disruptive schtick was jarring and broke the rhythm a lot. I don't buy he's going to ferry Cersei's army (more on that later) or that he's going to fuck off back home, although I guess he will because that's where Theon's going to rescue Asha (I guess b/c Euron stopped off on Pyke when he was teleporting to Casterly Rock)?
Only Tyrion's speech really landed for me here. Jon's, pre- and post-demonstration speeches were a really bald restatement of what Jon's being saying all season rather than his nessun dorma. Cersei's characterization waffles a ton – does she hate Dany more, does she hate Tyrion more, does she hate Jon more – but I'll get into that later.
I did love how Qyburn practically got an erection when he saw the wight still moving after it was cut in half.
The Army of the Dead is 100,000 strong, although I'm guessing that only matters when the writers want it to.
The Mountain was oddly inactive compared to later, although I liked the Hound's almost sad faceoff with him.
Jon's decision w/r/t to telling Cersei about his allegiance to Dany was not just confirmation that the showrunners think heroes have to be stupid (and yet are morally good and we should side with them) but being clever makes you evil, but also was really blatantly writerly. He had to do this to raise the stakes that maybe the truce (which no one really bought would be a thing) wouldn't happen…which kind of makes the whole parlay anti-climactic, but it does set up a scene where Tyrion and Cersei would emote at each other.
I will say that BookJon is way more means-justify-the-ends than this, although Jon does have a point about relentless Machiavellianism making peace impossible.
King's Landing (Tyrion and Cersei):
I feel bad, because Peter Dinklage and Lena Heady sell the hell out of this scene. But it's so badly written. Rather than actually discussing what they're supposed to be discussing, they instead go round and round about how Cersei hates Tyrion because of Tywin and how Tyrion feels about about Cersei's kids dying. It's a scene designed for the actors to emote, rather than actually showing them making decisions about what they want and then employing strategies to get what they want – all of that, the actual important thing as far as drama is concerned, happens off screen.
So now is as good a time as any to talk about Cersei's characterization. I feel like Lena Headey is playing two separate characters: one is a cool Machiavellian who's spinning rings around rings (although again, her plans ultimately seem to come crashing into the Army of the Dead, to which I don't think the writers have an answer), and the other is a paranoid, emotional basket-case who's all burning resentment and threats of murder and "my baby!" The writers need to decide which she is, because I am tired of the double act.
King's Landing (Aftermath):
Not much to say here. Jon explains what he did to Dany, Dany explains it right back to him, all meant to lead to their big love scene, except it doesn't feel like it's going anywhere. We do get the seed planted that Dany can have a child (although if Dany bears a living child and Cersei has a miscarriage, I am done) without ever bringing up the prophecy, so there's that.
Jaime and Cersei? More of the same. Cersei flips back and forth between characters, she waffles on having the Mountain kill her brothers, and so on until Jaime's ready to ride off into the North on his own. Put this one in the "not happening in the books" column. I was surprised the rumors about the miscarriage were wrong…maybe they kicked that to next season?
I do like the shot of King's Landing as the snow comes down. That was pretty.
Winterfell:
As expected, this whole plot was a fakeout. Littlefinger states his obvious villainy to Sansa (at one point, I was expecting him to try on an Emperor Palpatine and ask her to join the Dark Side of the Force) and spins the weirdest damn line of argument about why Sansa needs to kill Arya and become Queen in her own right, Sansa seems to believe him, in order to trick the viewer into thinking she's bought into his lies.
Then we get the reveal, where they do the buildup to Arya and then it's actually LF! Now I actually kind of liked Sansa and Bran laying it all out and LF going from relatively assured to having no frama of reference for Bran's accusations, but I really do imagine this scene being done with way more finesse in the books, without the need for the really bad plotting of the previous few episodes, which since we know it was all a fakeout (and the major work is done offscreen, once again) it feels even more manipulative.
And then there's a bunch of bullshit about how Sansa is a slow learner and Arya would have survived Sansa's ordeal just fine and I'm not here for any of it. I will say I like the button with the united sisters quoting Ned Stark's lessons about solidarity, but it's entirely unearned.
At least this dumb plot is done, Littlefinger is dead, and I don't have to watch it any more.
On a separate note, while Bran is quite good at being emotionless and ethereal, the whole Rhaegar secret marriage thing remains ridiculous. Harry Lloyd standing in for Rhaegar doesn't do the man any favors, having Jon be Aegon Targaryen is ridiculous, the show already established that Rhaegar already had a son named Aegon Targaryen, for crying out loud!
Dragonstone/Boat:
Why does Jon care about political appearances now? Why isn't Dany going by dragonback?
This is a stupid contrivance. It does not matter where Jon and Dany fuck and it is a waste of money contriving a way for them to fuck on a boat rather than in Winterfell or in a tent or in front of the Dothraki horde the way that all civilized people do it.
Theon's scene was also needlessly long – Theon states Jon's character to him, Jon states Theon's character to him, and then we learn that Theon's been inspired to save Yara because of Jon's bravery. All of that could have been done much, much faster and more interestingly if they'd just cut out the former and actually explore the latter. Then Theon wins over the Ironborn with the same Homer Simpson strategy he did in Season 2, and then we're back to the Yara rescue plotline from…Season 4? I'm losing count.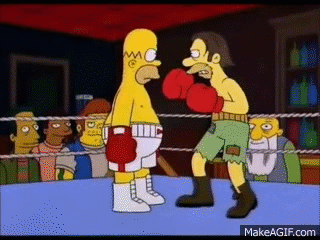 And then Jon an Dany fuck. In one of the weirdest sex scenes this side of the Room – there's no build up, no undressing, no foreplay, just a cut to them already naked and mid-coitus. There was more passion in Dany standing over scarred-up shirtless Jon last episode then them actually thrusting this episode, and despite being into it last episode I felt entirely unmoved.
And for some ungodly reason, Tyrion watches.
The Wall:
Damn near made up for everything else. A hell of a spectacle, with the dragon bringing the Wall to end the season with an impressive crash. I am going to say that since we didn't actually see Tormund and Beric die, they're still going to be around for next season.
AND I'M OUT! SEE YOU NEXT SEASON!